Opening Ceremony 2021-22 PG Batch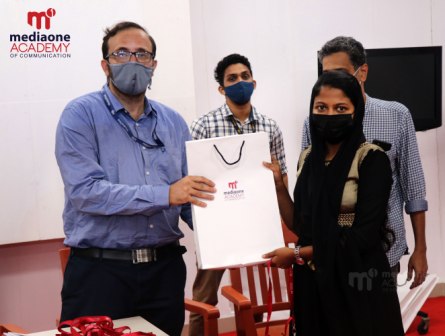 New academic year has been kick started.
2021-22 PGD Journalism and Visual Communication students started their journey along with MediaOne Academy for their desired career. On behalf of the administrative staff and faculty members, we would like to extend a warm welcome to all our young pupils again.
Mr. Rajeev Sankaran – Coordinating Editor/Academic Head MediaOne Academy inaugurated the function. MediaOne TV Communication Officer Mr. Farmees PBM was also present. We distributed the ID cards and Welcome kit.