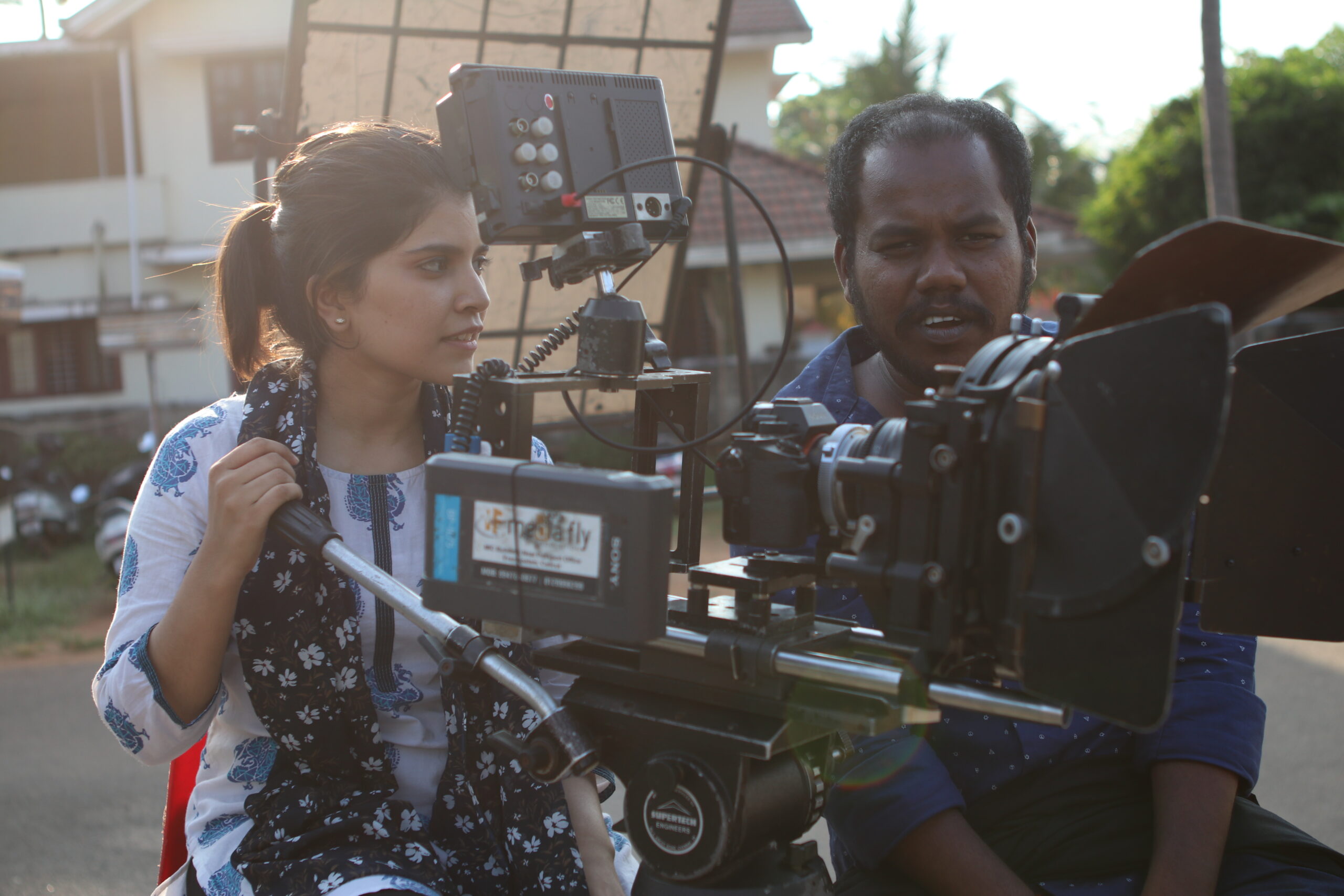 A Comprehensive program on visual media that covers all aspects of film making and video production, including script writing, electronic cinematography, editing, sound designing, direction, etc:- During the program students will be trained to produce short films, documentaries, TV programs, Travelogue, Music Album, etc.
Course Module
INTRODUCTION TO COMMUNICATION THEORY
BASICS OF PHOTOGRAPHY
CREATIVE WRITING / WRITING FOR MEDIA
VISUAL GRAMMAR
SINGLE CAMERA PRODUCTION
TELEVISION PROGRAM PRODUCTION (MULTI CAMERA PRODUCTION)
SCREENPLAY WRITING
STUDIO LIGHTING
SOUND FOR VIDEO
FILM  EDITING
FILM HISTORY AND AESTHETICS
DOCUMENTARY FILM MAKING
ADVERTISEMENT AND CREATIVITY (COMPLIMENTARY)
Advanced workshops are conducted to give exposure and expertise in technology and aesthetics.
Experienced and renowned media practitioners from the media industry take regular workshops for the students. During the course the students get opportunity to take part in production activities of the channel. By the end of the course, the students will be experienced professionals with all the competence required for the film and media industry.
Student Ratings & Reviews
Great clarity in explanations and thoroughly enjoyed the course. I had been working out for quite a while, but a few little things we might miss out from a diet perspective are covered well in detail here.
Especially loved how you structured the entire focus area of dieting into most important ones to lesser ones.
No Data Available in this Section